Hello guys,
I just watched the ARD report on "The dubious business with food supplements containing the hemp ingredient CBD" and I am honestly shocked. All kinds of emotions are building up in me right now and I'm trying to sort them out and process them. That's why I'm sitting down here now and trying to sort out and express my thoughts and feelings.
CBD in the eyes of ARD
I am angry about the one-sided reporting and I am disappointed that "highly paid and qualified journalists" do not even manage to do "conscientious" research. I am stunned by a one-sided contribution with the aim of deliberately and purposefully bad-mouthing and demonizing a product, perhaps even an entire movement.
This ARD report, which actually only consists of constant "CBD bashing", is miles away from objective reporting and conscientious research and has nothing, absolutely nothing, to do with information and education. It simply puts the entire "CBD scene" in a bad and fraudulent light.
This contribution gives the ignorant viewer the impression that CBD products are only about "money-making" and that CBD has no medical benefit. In my eyes, this is a flat-out and deliberately spread lie – there are now many medical studies by renowned doctors, clinics and institutes that have factually proven the health benefits and medical use of CBD.
Studies and examples that speak for the positive CBD effect
The study on CBD in cancer therapy by the scientists of St. George's University London with a total of 119 cancer patients, most of them with metastases, took part in the study. They were given pharmaceutical synthetic cannabidiol in oily drops with a concentration of 5%. The cancer study shows that in some patients a decrease in metastases was observed, while in others the spread of cancer cells slowed down. In some subjects, however, the treatment had no effect. None of the 119 patients experienced side effects.
In 2015, researchers at the David Geffen School of Medicine in Los Angeles reported that CBD has become the focus of research and is seen as a potential treatment for paediatric epilepsy, particularly Dravet syndrome. 117 parents participated and perceived efficacy and tolerability were similar across all aetiological subgroups. Eighty-five percent of all parents reported a reduction in seizure frequency and 14% reported complete seizure freedom. A high proportion of respondents reported improvement in sleep (53 percent), alertness (71 percent) and mood (63 percent) during CBD therapy.
Researchers from the University of Louisville School of Medicine published the results of their study in June 2018. Here, they describe that CBD is an inverse agonist at GPR3 and GPR6 receptors. The GPR3 receptor is thought to be involved in Alzheimer's disease and the GPR6 receptor in Parkinson's disease. It goes on to say that the "observation that cannabidiol acts as a novel inverse agonist, at both GPR3 and GPR6, indicates that some of the potential therapeutic effects of CBD (e.g. treatment of Alzheimer's disease and Parkinson's disease) may be mediated through these important receptors".
The studies from the University of Milan in Italy explained that the results so far indicate that CBD may likely have an antipsychotic effect and that patients with generalised anxiety disorder may benefit from CBD.
A team of researchers conducted a study involving patients with schizophrenia. The subjects received CBD or a placebo alongside their antipsychotic medication. After six weeks of treatment, the CBD group showed fewer psychotic symptoms compared to the placebo group. The cognitive performance of the CBD group also improved. According to the researchers, the results suggest that CBD can have a positive effect on a schizophrenia disorder.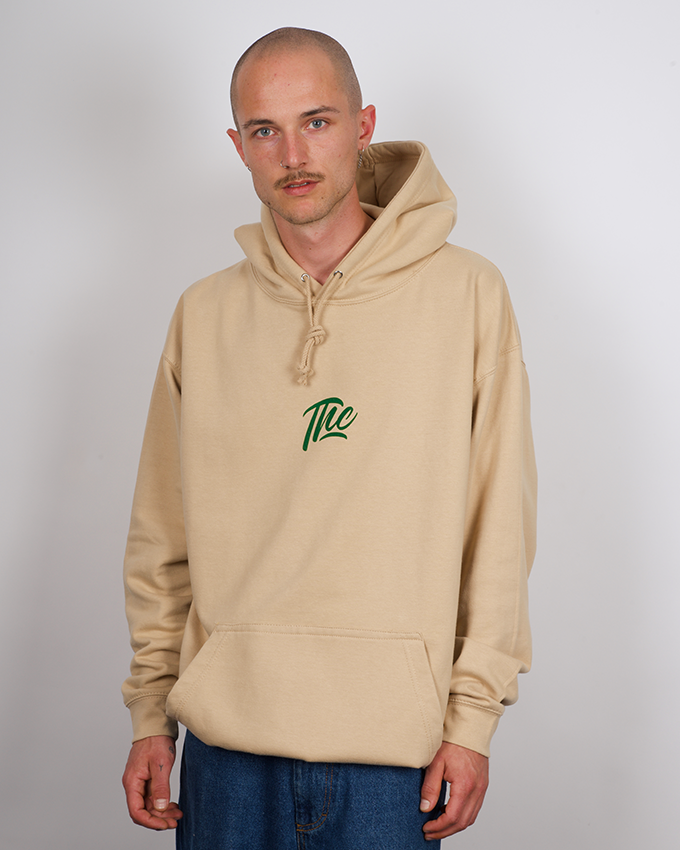 THCrew
Berlin Farmers Hoodie
€

45,00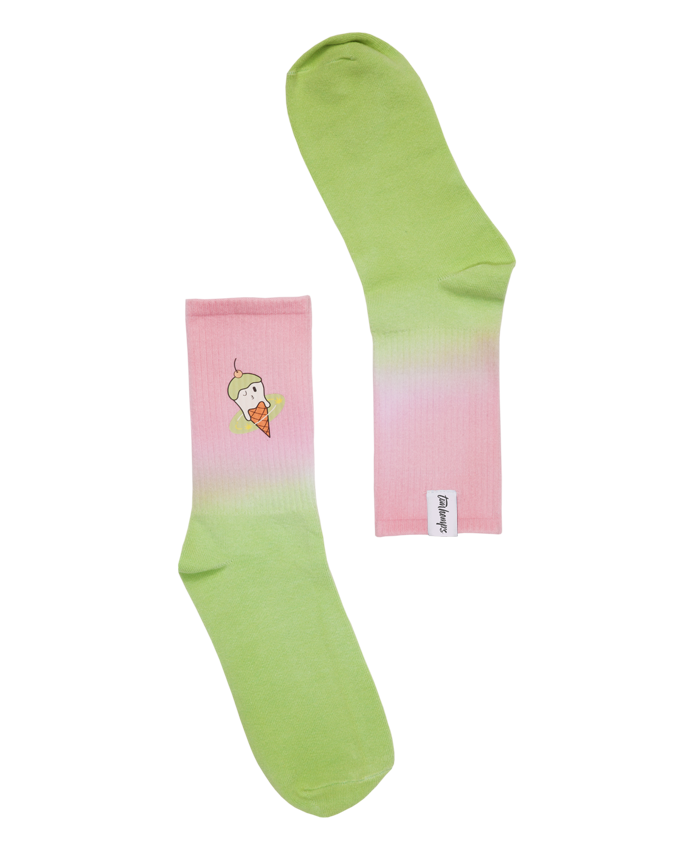 Tom Hemp's
Dip Dye Socks Gelato 361
€

9,90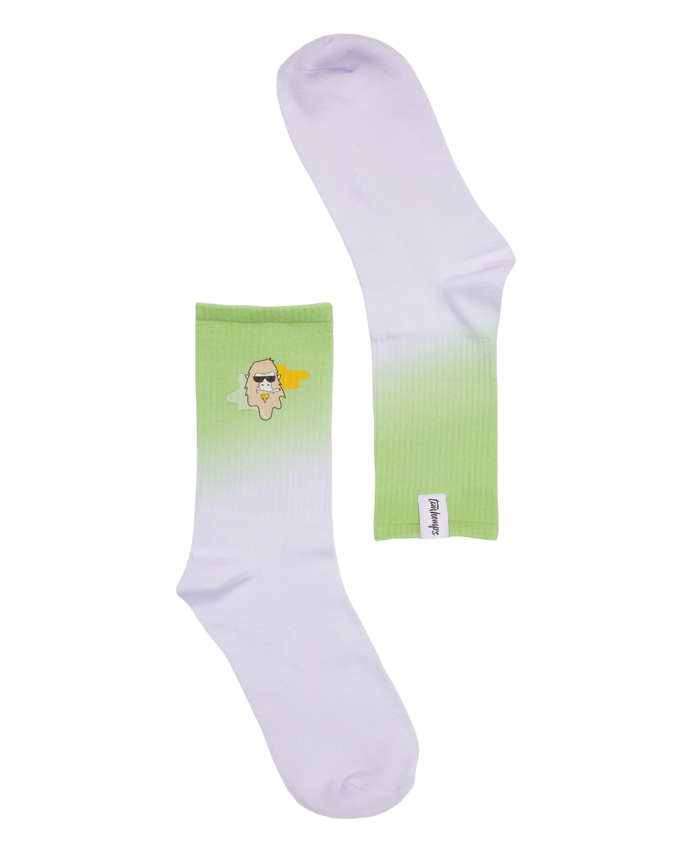 Tom Hemp's
Dip Dye Socks Gorilla Glue
€

9,90
One-sided research by ARD – core content is quick money with CBD
I found out about these studies or reports through short research. Why does the report not even mention this side of CBD? Why does the report suggest to the viewer that CBD has no medical benefit whatsoever, that the trade with CBD products is "dubious"? Why just this one-sided reporting?
The only good thing about this report is, that it tries to raise awareness against "rip-offs". Because, if we are honest, there are a lot of black sheep in the scene. People who try to make "fast money" and who shamelessly play with and exploit people's desperation and illnesses. The appearance of the "CBD Zone" in the article was rather suboptimal and therefore I can even understand if one that is new to knowledge about CBD gets the impression that there are sales events for CBD products that can be compared to cheap last minute trip bookings. So to say, scoring an own goal.
Nevertheless, I would have liked to see a more differentiated presentation of CBD products in this article. Where there is darkness – there is also light. Where there is evil – there is also good. There is simply a lot of good that could be said about CBD products. If you want to tell it, dear ARD.
CBD Stories – Positive experiences from the CBD community
I used my Instagram channel and spontaneously started a call to my followers and asked them to tell me "their CBD story". How long have they been using CBD products and, above all, what do they use them for?
Their answers are once again an indication that CBD can be a serious alternative to pharmaceutical events. Many people are helped so well by CBD products and it gives them back their quality of life. Unfortunately, I did not manage to include ALL the news, also for reasons of space – then this article would certainly have been 10 pages long. Nevertheless, I would like to share a selection of these messages with you:
"I have been using CBD for about a year, mainly for sleep disorders and migraines. It doesn't always help, but it's a much better alternative to painkillers and sleeping pills." Max, 19 years

"I have been substituting CBD as a THC substitute for 2 weeks and I am thrilled. I have been smoking weed daily for 5 to 6 years now and just can't do it anymore. CBD is the perfect substitute here that doesn't make you "high"." Fabi, 21 years

"I have been using CBD since December 2018 due to chronic pain and generalised anxiety and panic disorder. My girlfriend has a similar condition – but she also has borderline personality disorder and depression. The CBD doesn't completely lift this, but it helps her immensely. I also gave it to my mother in oil form, who has a broken shoulder joint and a highly inflammatory gall bladder. The pain is just gone." Romina, 23 years

"I have been using CBD for about 4/5 months for migraines and stress/inner restlessness. Right from the first time, CBD oil helped me against migraines. The pain went away. It also helps me get a grip on tension and stress. Oil and flowers work very well for me. I also had to deal with menstrual cramps – they didn't go away right away, but they hardly ever happened again thanks to regular CBD consumption. I am thrilled with CBD." Melanie, 36 years

"I have been using CBD products for about 2 years. Mostly in the form of oils and crystals – use CBD as a sleep aid." Rick, 28 years

"I use CBD for my sleep disorders – due to very stressful and demanding 3 shift work." Anonymous

"I have been using CBD products for 9 months for my panic attacks, anxiety and restlessness. These are a result of overwork depression. Through CBD I have managed to give up tablets and return to my old life. CBD has restored my quality of life. The tablets did not achieve that. An everyday life without CBD is no longer an option for me." Stefan, 35 years

"Me and my girlfriend have been medicating/consuming CBD for just under a year now. It helps with headaches, forms of migraine, sleep disorders, panic attacks. Unfortunately, there are still too many ignorant people who take pharmaceutical crap for the most harmless symptoms." Dominik, 23 + Lisa 21

"I've been using CBD for about a year now, mainly as a THC substitute and as a sleep aid. It puts me in a pleasant mood and I'm just relaxed and in a good mood. As a sleep aid it's really nice – though not a cure-all. At least it's 100% though." Gerrit, 22 years

"I have been taking CBD oil for 7 weeks due to PTSD and rheumatic disease. For me it works very well against: cramps/spasms, pain, social anxiety, right/left coordination has improved, more balanced mind." Tom, 49 years

"I've been using CBD for about a year and it helps immensely with my anxiety disorder and depression." Luis, 23 years

"I have been using CBD for several months now. Had frequent headaches/migraines and constant muscular tension. Then on top of that depressive episodes, tired and sluggish. CBD has made me more relaxed and positive – I rarely have headaches anymore." Julian, 30 years

"Well, I've been consuming CBD for a good year now and I can sleep much better at night. Before, I suffered from anxiety – after 1-2 weeks of taking CBD, I felt much better." Dennis, 27 years

"I have been using it for about a year. It helps a lot with my sleep problems and with the tension I have permanently due to my borderline." Sarah, 24 years

"I use CBD for relaxation and to counteract a THC overdose, for sleep problems and because it just tastes good. Furthermore, it helps me against my hyperactivity episodes as well as my aggression. CBD helps me much better than Ritalin, for example." Julia, 19 years

"I have been using CBD for two months. I suffer from depression, anxiety disorders and painful tension. I tried numerous antidepressants before that didn't help. In the end I was prescribed Trimipramine as well as Tavor." Andi, 29 years

"I have borderline / personality disorder and have been taking CBD for just under a year now to reduce my extreme tension states. Before I had to take 8 tablets a day – now I don't take any at all because CBD helps me so well. It also helps me with my disc pain." Christian, 40 years

"I have been using CBD products for 2 months as an alternative to medication for my generalised anxiety and panic disorder. As a result, I can experience my everyday life with much less tension." Marvin, 18 years
So how can a professor, who according to the article, has been studying CBD for years, sit in front of the camera and claim that there is no scientific evidence for the effectiveness of CBD?
This article alone collects so much information and testimonials from people who have been helped so much by CBD. I would prefer people look at things a bit more closely before making judgements so that, especially our media, starts to report in a more nuanced way and not use their reports to influence society about their thoughts on a topic in one direction.
Thank you for reading the article and I hope you enjoyed it. It was written very spontaneously and out of emotions, but I hope my intention was clear.
Yours truly
Daniel
Photo: kkgas / Stocksy United