Like the phenomenon of a mirage – actually far away, but seemingly close now and then. This is what has happened so far with the legalisation of cannabis in Germany. Since the coalition agreement, there have been a number of plans and drafts, but above all the rejection of these.  This also applies to the planned controlled sale, which was originally considered in the course of the amendment of the law, but has lost all relevance for the time being. The opposing voices, especially from the opposition Union, were loud and still are. And the likelihood of violating EU law has contributed to the bill being passed by the cabinet in its current form. So are we legal soon now? …or is it just an illusion?
The draft law presented by Health Minister Dr. Karl Lauterbach was approved in the Federal Cabinet and is now a government bill that sets the legalisation of cannabis on its way. It still has to pass the Bundestag and Bundesrat and, as announced in April, entry into force by the end of the year is realistic. However, even if the step towards a regulated use of cannabis has been paved and euphoria has arisen, the implementation under the current criteria is far from a reality that fulfills its purpose. Criticism therefore comes not only from opponents of legalisation, but also from supporters.
LEGALIZATION AS AN ANSWER TO FAILED DRUG POLICY
The debate about marijuana is nothing new, not only in the West. In fact, a middle of society that has long since decided in favour of the plant should not take an irrelevant role in legislation. And after years of unsuccessful drug policies, the logical consequence is to provide solutions instead of sticking to outmoded conventions. However, bureaucratic masterpieces that regulate both cultivation and handling to such an extent that the likelihood of missing the target is already immediate are not very sustainable.
Among other things, they successfully curb the black market. However, it is difficult to influence this market if the sale and access to cannabis is not implemented as intended. According to the current status, adults (18 years and older) will be allowed to possess up to 25 grams of cannabis, 50 grams per month. Access is to be achieved through associations with a maximum of 500  members. However, they will not exist in the form of social clubs and will serve the pure purpose of distribution. Consumption and residence are therefore already excluded there. It has been shown in Spain and the Netherlands that the so-called non-profit clubs are a grey area. But they are not a sustainable solution to create a legitimate and controllable basis for distribution, far away from any cartel-like conditions.
Consumption in public is bound by defined distance regulations. But already it is not difficult to deduce that it seems almost impossible to know where exactly one has to be in order not to violate regulations. According to the draft, for example, at least 200 m distance from schools and kindergartens must be kept. The slightest disregard, even if it is 199 m, can result in fines of 100,000 euros. So without a tape measure, it's a difficult undertaking. And put in perspective: utopian is a good description. Similar problems could arise with the regulations regarding private cultivation. With impunity, a maximum of 3 female plants per person are allowed in private space. Who in turn controls this and how: Who knows knows… We don't.
With the continuing debate in the Bundestag, it is to be hoped that the MPs will introduce amendments to the draft that address these problems. This includes the demand for the introduction of specialised shops under whose responsibility distribution is regulated.
TOGETHER ALONE – A NO TO JOINTS WITH FRIENDS
And the regulation on consumption in community should also be highly questioned. The original idea was that in one's own household, marijuana from one's own cultivation could be passed on indoors. Logical. Having friends over and sharing a joint with them shouldn't be anything remotely forbidden. But why not pack a law with absurdities when you can do it. And so sharing your own grown weed in your own home is to be made a criminal offence.
The legalization that was supposed to go hand in hand with a relief of the judiciary is thus: DISMISSED! Because the control of such scenarios and other innumerable regulations that are unclear to judge suggests more of an increased workload than anything else.
WHAT THE LAW SAYS ABOUT EDIBLES AND CBD
And even if at this point the impression could be given that the government's plans are accompanied by pure pessimism on our part: It's not like that. But there are simply a number of plans that are actually more than doubtful as currently planned. One of them is the ban on edibles. So, especially those who want to avoid smoking will not have the opportunity to consume weed. Above all, the health-promoting aspects are completely ignored. Gummy bears or chocolates with clear ingredient listings are more than recommendable.
The same applies to extracts. These, too, are to be subject to a ban. It is unclear what exactly this means, because it can possibly only refer to the isolation of certain cannabinoids. However, if this should apply to CBD, then this would almost border on madness. And in the sense of competition, it would be nothing but that.
In the sense of a "drug policy" adapted to society, one could get the impression that quite a few regulations on the subject have been drawn up to the exclusion of necessary experts. Hope therefore lies in the influence of those very experts in the debates that will now follow in the Bundestag and Bundesrat. In this context, we do not want to withhold a quote from (CSU) ex-Federal Commissioner for the Protection of Drugs Marlene Mortler: "Alcohol, unlike cannabis, is part of our culture." We'll just leave that here without comment.
But culturally we should be further along … and precisely for this reason we will continue to support the work of all those who advocate legalisation wherever possible. Also with regard to the planned test regions, which are envisaged as the second phase of the amendment of the law. In Switzerland, these have already begun. In the Czech Republic, steps towards legalisation are expected in 2024. Europe is changing and Germany can and should play a pioneering role. With a legalization that starts exactly where, it helps to curb drug crime and the black market and to educate in a preventive way.
LEGALIZE NOW – cause later is not now enough.
%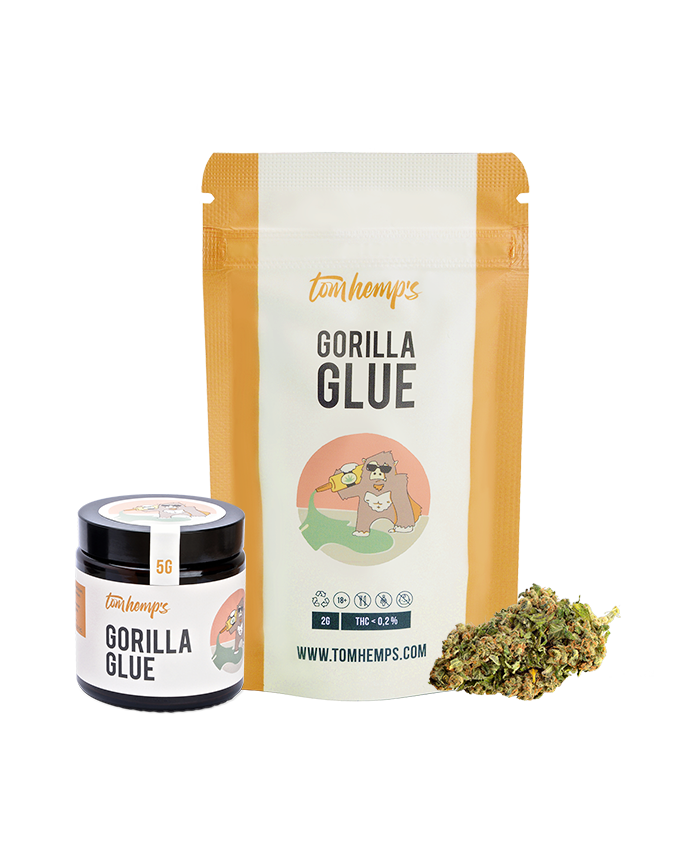 Tom Hemp's
CBD Flowers Gorilla Glue
From

€

9,50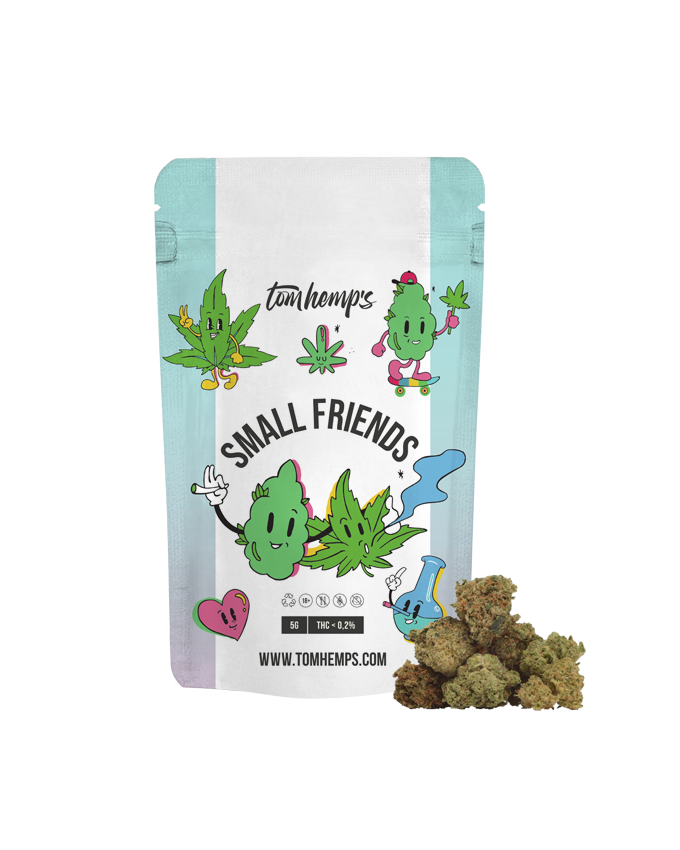 Tom Hemp's
Small Friends CBD Flowers
€

25,00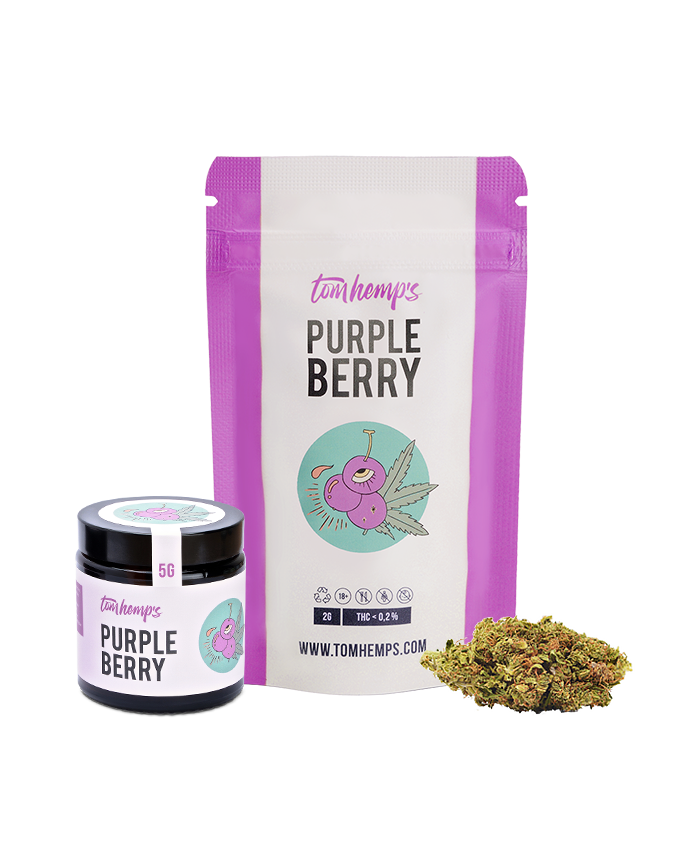 Tom Hemp's
CBD Flowers Purple Berry
From

€

9,00