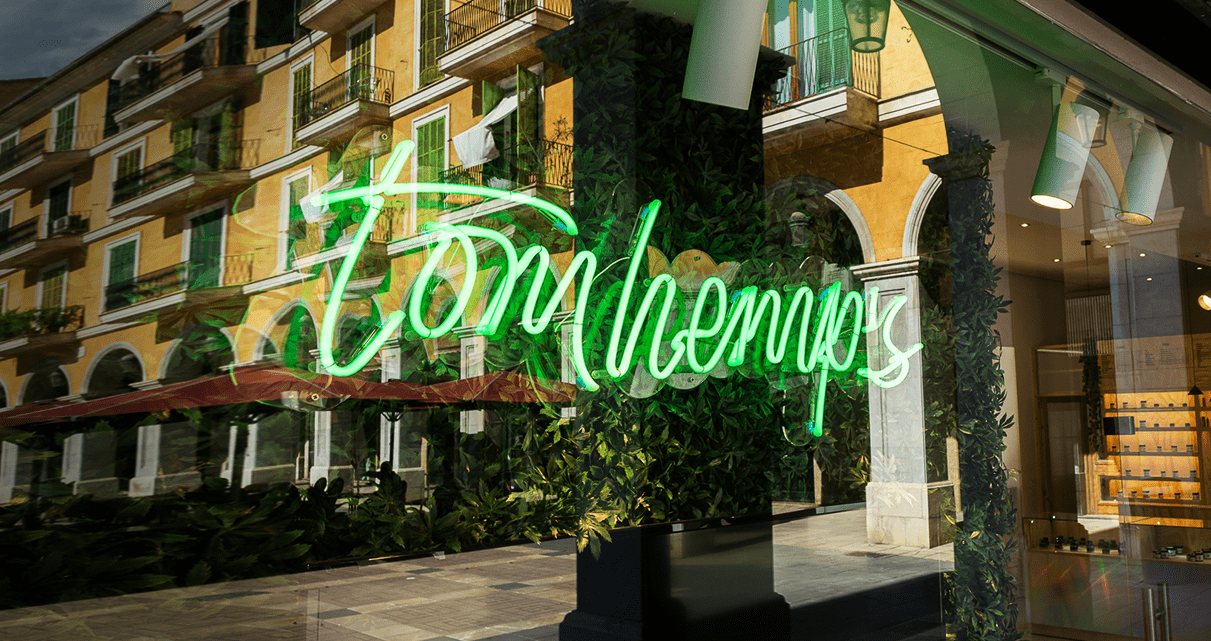 Do you want to be independent and are looking for the perfect franchise partner? Say no more. Join our special franchising concept and be a part of the Tom Hemp's family. Want to find out more about what makes our concept stand out from the crowd? Read on.
CBD is our mission
Make it yours too.
No franchise fees – only invest in your store
"Success through partnership" – that's our motto. We help start-up companies to found their own Tom Hemp's stores with as much help and as few restrictions as possible. At Tom Hemp's we call this ZERO-FRANCHISING, a new concept that is created on three principles.
NO fees for our brand name or our logo
NO purchasing of our interior concept and its associated furniture or for our corporate design
Invest exclusively in your shop's stock, share Tom Hemp's mission and see this new business concept as a real opportunity for your future
The best prices and optimal supply chain
As part of Tom Hemp's supply chain, you don't have to worry about where you buy which products and at what price. We promise you a price advantage over resellers and B2B customers. As part of our supply chain, we'll take care of product orders for you.
Start with a strong brand identity right away
Franchise partners benefit from more than our strong brand identity. You'll also enjoy a large reach though our social media networks, a newsletter with 7300 subscribers, numerous advertising materials supplied by us and regular customer campaigns you can take part in.
All for one and one for all
Our franchise system is a community – shaped by sharing knowledge, working together and following a common mission. We encourage this togetherness in our franchise events and with close and uncomplicated contact with each other. Tom Hemp's stands for quality and individuality: that's why we don't have a set store design concept, but support the development of own ideas.
Want to be a part of the Tom Hemp's family?
Does this sound like exactly what you've been looking for and you're ready to become a part of the Tom Hemp's family? Awesome.
Then all you need to do is convince us that you're a great fit! Send us an application with a short personal intro in which you explain to us why you're a great match for Tom Hemp's, how and why you can identify with us and our brand, and of course where you want your CBD shop to be. We love solid business plans, creative design concepts and well thought-through ideas. So show us your vision and your passion for CBD!