Bath Bombs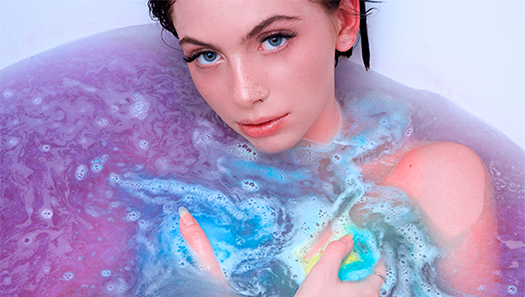 Our bath bombs – the revolution for your very own #feelgood-moment
As you know, we really don't do anything without CBD. We see it as our mission to keep introducing you to new products you didn't think we'd be able to combine with CBD – just like our fantastic bath bombs. Obviously, taking a bath is already pretty great by itself – but just imagine taking a bath with a fizzling ball of joy!
What CBD is doing in your bathtub
So why do you need a bath bomb with CBD on your bathroom shelf? It's simple: the combination of hempseed oil and active cannabis sativa leaf extract will make your skin soft and smooth. That's all anyone could want, right?
And it's all done by the power of pure nature – which we love. We've got the whole show for you in two varieties. Had a crappy, stressful day? Work driving you up the wall? Darling, it's high time for our Release Bath Bomb with added lavender oil.
After this experience, all your worries will be blown over – trust us. Did you jump out of bed and treat yourself to a lovely yoga session or make it out for a run? Are you just in a great mood today and want to let the day fade away with something special?
Or just need a little #feelgood moment? Then give our Escape Bath Bomb a go. Citrus fruits and green tea don't just smell amazing, they're great for you, too. Enjoy a bath experience you'll love and discover our bath bombs for yourself.