Gifts & Sets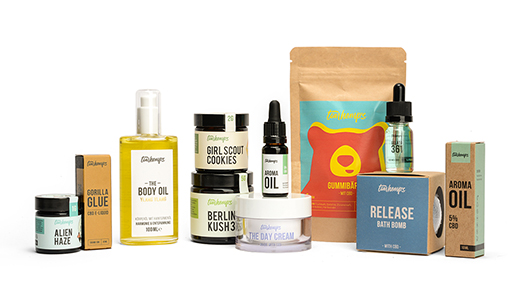 Decisions, decisions!
Our large assortment of Tom Hemp's beauty products can really make it hard to decide which product to go for. And not having the opportunity to go to one of our stores and getting a tailored recommendation doesn't make it any easier. But when opting for our gift sets, you don't need to make a choice at all! Whether you're buying them as a gift or to try out yourself, our gift sets are the perfect decision to help when finding out which of our products are ideal for you. Our beauty gift & sets are carefully put together with different main aspects within the beauty range, and focus on two or three topics.
Our Beauty Gift Sets
CBD has been popular in beauty products for a long time, and you can find loads of these products at Tom Hemp's. CBD oil has an anti-inflammatory effect, a variety of application methods and creates smooth and supple skin.
Indeed, cosmetics with CBD have many benefits that have a positive effect on the skin – and with our beauty gift sets you're getting that power multiplied! Our Tom Hemp's Glow up Set for example stands for happy and healthy skin from head to toe: it contains The Day Cream with CBD and The Body Lotion with CBD.
If you're looking to treat your friends or family and aren't sure what to get them, we've got just the thing for you: the Tom Hemp's Gift Card. This way they can select their own products, and are almost guaranteed to love them.