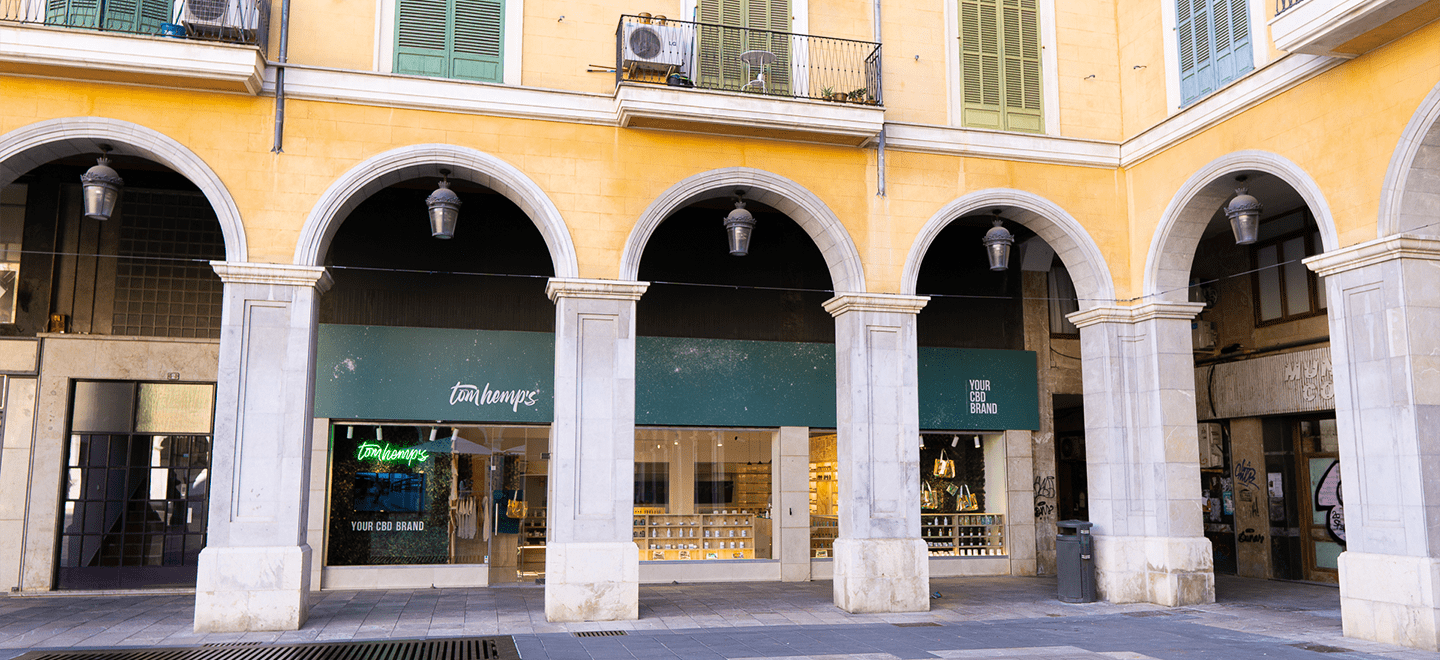 CBD Shop Palma de Mallorca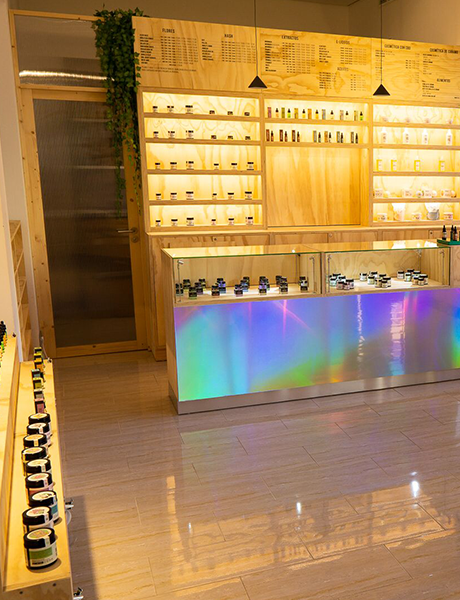 Hola Amigo!
From Berlin to the wide world. This is how the success story of Tom Hemp's can be described. In 2017 still a small project in Berlin-Kreuzberg, today represented internationally. You can also find one of our popular Tom Hemp's stores in Palma de Mallorca.
Since 2020, we have made ourselves comfortable in the Plaza Mayor, right in the center of Palma de Mallorca. It could hardly be more central, which shows: CBD has arrived in our everyday life. Nos gusta mucho!
Come in and chill out in our CBD shop Palma de Mallorca
On 60 m², the world of CBD is open to you in our Tom Hemp's CBD shop in Palma de Mallorca. Whether products for the very special pleasure experience or the intensive body care. Here, variety and quality come first!
You want to relax and enjoy the days under the Spanish sun to the fullest? Say no more! In our Tom Hemp's shop in Palma de Mallorca, you will find everything that inspires your well-being and makes time stand still for a moment.
Green shopping can be so easy
Your way to us is not difficult. Our CBD store in Plaça Major 2 is located in the busy pedestrian zone of Palma de Mallorca. From Monday to Saturday, our doors are open from 9 am to 9 pm. It's worth entering!
Our large glass front under the imposing archways is already impressive. But inside, it gets even better! Bright lighting, modern wood look and lots of green (plants) make your shopping experience perfect.
Here you can feel at home, look around and of course get advice. Trust us when we say: CBD is our obsession! We know our stuff. Because Tom Hemp's is more than just a trend. It's a lifestyle you'll love, too.
Feel like shopping? Well then, vamos! Let's go to the Tom Hemp's CBD shop in Palma de Mallorca.
We are looking forward to your visit!
Your Tom Hemp's Family