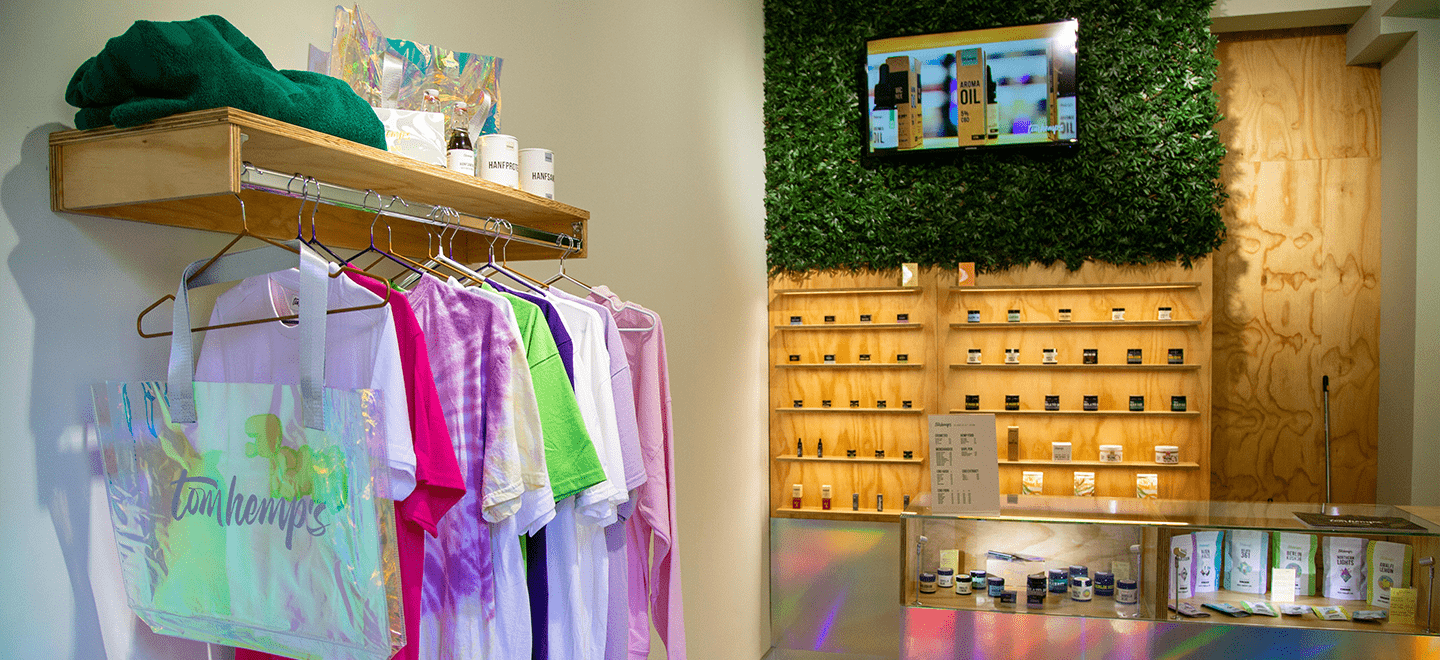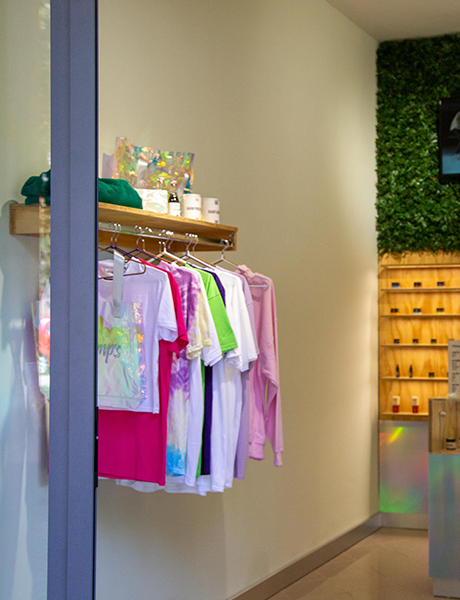 Flair am Meer
What started small in Berlin in 2017, now draws international circles. The Tom Hemp's Family is growing and growing – also in Bella Italia! Since 2021, our colorful Tom Hemp's CBD shop in Salerno welcomes you with open doors.
You want to enjoy life to the fullest and just switch off from everyday stress? We have the solution! With our high-quality CBD products from Tom Hemp's, your free time becomes a pleasure – in many different ways.
Hemp as food? Nothing easier than that, let's say. Hemp as a care product? Of course. And you can find CBD highlights for your physical well-being in our Tom Hemp's store in Salerno. You want to convince yourself? We are here for you from Monday to Saturday!
CBD Shop Salerno – Beautiful and green!
 If you want to visit our Tom Hemp's store in Salerno, you don't have to look far. Our CBD store is located near the sea on Via Andrea de Leo 7. With its 35 m² the store may not be very big. But – no panic: We have everything you need!
Amidst the modern wooden look and leafy walls, you can store to your heart's content and be inspired by our high-quality CBD products. Do you have any questions? Just ask. Our staff at the Tom Hemp's store in Salerno are professionals. If they don't have the answers, who will?
A trip in style
To make your shopping experience at our Tom Hemp's CBD Shop in Salerno a complete success, you can look forward to the best service and highest quality. Because for us at Tom Hemp's, CBD is more than just a trend. It is our lifestyle, our obsession.
So what are you waiting for? Hasn't it been way too long since your last trip to the seaside, anyway? How good that the trip can be so easily combined with a detour to our Tom Hemp's CBD shop in Salerno. Let's go!
We are looking forward to your visit!
Your Tom Hemp's Family
Address
Via Andrea de Leo, 7
84127 Salerno SA
Italy
Open Hours
Monday to Saturday
09h00 - 13h00
14h30 - 21h30