CBD is found to be effective in the treatment of COVID-19
With the worldwide death toll from the coronavirus rising exponentially, prestigious publication The Lancet firstly drew attention to "accumulating evidence" that indicates "patients with severe COVID-19 might have a cytokine storm syndrome."
See: www.thelancet.com/journals/lancet/article/PIIS0140-6736(20)30628-0/
Characterized by intense immune overreaction in the lungs, this little understood syndrome can sicken and kill infected individuals. Respiratory distress is the leading cause of mortality in COVID-19 cases. The critically ill who survives intensive care may suffer long term lung damage, resulting in functional impairment and reduced quality of life.
Science Daily also reports that a hyper-inflammatory cytokine storm, involving a surge of immune cells gone haywire, was likely the primary cause of death in several viral outbreaks, including the 1918-20 "Spanish flu" pandemic (which killed more than 50 million people) and, more recently, the H1N1 swine flu and the so-called bird flu.
In cases of acute, viral-induced pulmonary distress, cytokine-storm-targeted therapy would seem to make sense. But treatment with corticosteroids is not a great option because it can exacerbate COVID-19-associated lung injury. "However," as The Lancet has also emphasized, "in hyperinflammation, immunosuppression is likely to be beneficial."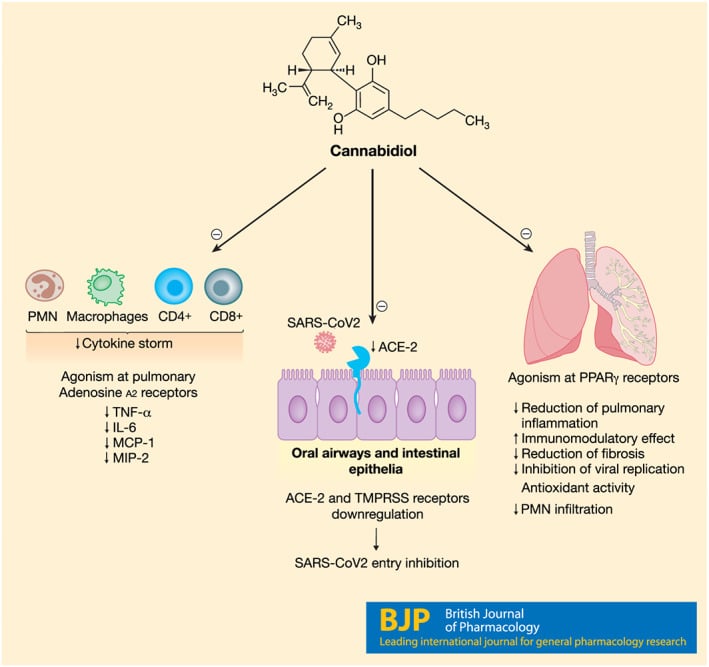 WHAT ARE CYTOKINES?
Secreted by immune cells, cytokines are a group of proteins that regulate inflammatory responses to disease and infection. There are both pro-inflammatory and anti-inflammatory cytokines.
Overproduction or excess secretion of pro-inflammatory messenger molecules can trigger a dangerous cytokine storm and other aberrant conditions.
The interaction between cytokines, immune cells, and the endogenous cannabinoid system plays an important role in neuroinflammation and neurodegeneration. It's well documented that stimulation of the CB2 cannabinoid receptor by THC and its endogenous counterparts can suppress inflammation. Cannabinoid receptor signaling confers therapeutic effects by down regulating inflammatory cytokine expression.
Although cannabidiol has little direct binding affinity for the CB2 receptor, CBD also acts as a potent anti-inflammatory, reducing cytokine production and inhibiting immune cell function.
At the moment, effective treatment choices to the severe acute respiratory syndrome coronavirus-2 (SARS-CoV-2) are limited because of the absence of effective target-based therapeutics. The main object of current research is to estimate the antiviral activity of cannabinoids (CBDs) against the human coronavirus SARS-CoV-2.
Assessment of antiviral potencies of cannabinoids against SARS-CoV-2 has been tested in the presented research work by the School of Chemical Engineering, Yeungnam University, Gyeongsan, in the Republic of Korea, who performed in silico and in vitro experiments to aid the sighting of lead CBDs for treating the viral infections of SARS-CoV-2. Virtual screening was carried out for interactions between 32 CBDs and the SARS-CoV-2 Mpro enzyme.
Afterward, in vitro antiviral activity was carried out of five CBDs molecules against SARS-CoV-2. Interestingly, among them, two CBDs molecules namely Δ9 -tetrahydrocannabinol (IC50 = 10.25 μM) and cannabidiol (IC50 = 7.91 μM) were observed to be more potent antiviral molecules against SARS-CoV-2 compared to the reference drugs lopinavir, chloroquine, and remdesivir (IC50 ranges of 8.16–13.15 μM).
These molecules were found to have stable conformations with the active binding pocket of the SARS-CoV-2 Mpro by molecular dynamic simulation and density functional theory. Our findings suggest cannabidiol and Δ9 -tetrahydrocannabinol are possible drugs against human coronavirus that might be used in combination or with other drug molecules to treat COVID-19 patients.
Given the conflicting data on the impact of cannabinioids on immune function, medical scientists are reevaluating their ideas about inflammation and immunosuppression. As Mary Biles reported for Project CBD: "A new wave of research and mounting anecdotal evidence points towards cannabinoids having an adaptive, immunomodulating effect, rather than just suppressing immune activity."
The ability of cannabinoids to both suppress and enhance immune function lends credence to the notion that the endocannabinoid system is involved in bidirectional immunomodulation, keeping inflammation in check under healthy conditions but enabling an inflammatory response when needed to fight infection.
Dr. Garcia de Palau, a Spanish cannabis clinician, sums it up this way: "I believe [cannabis] is immunosuppressive when there is a hyper-immune response, but otherwise it regulates and corrects the immune system. In fact, you could say it functions like the endocannabinoid system, bringing equilibrium to the organism."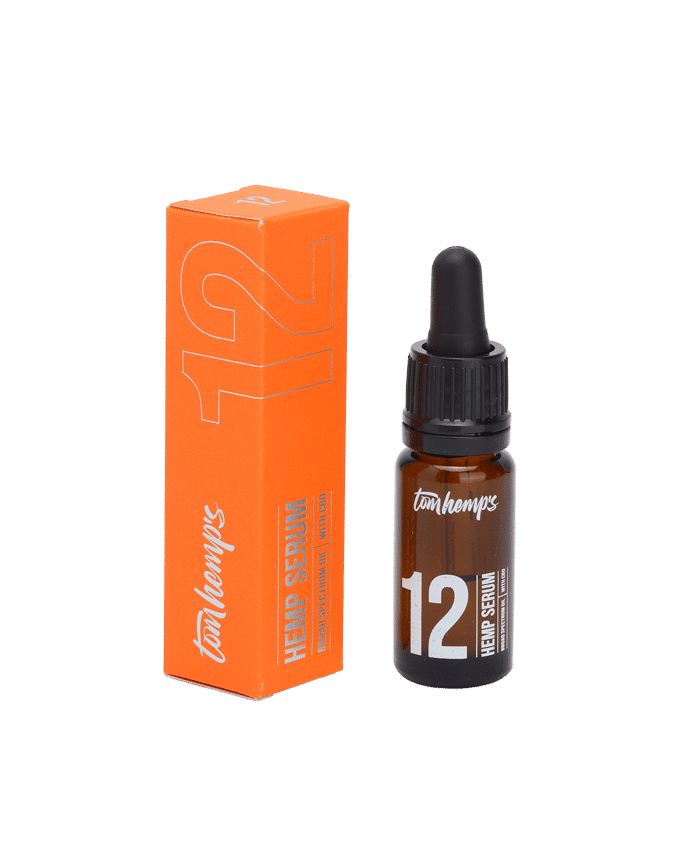 Tom Hemp's
Broad Spectrum CBD Oil 12%
From

€

43,75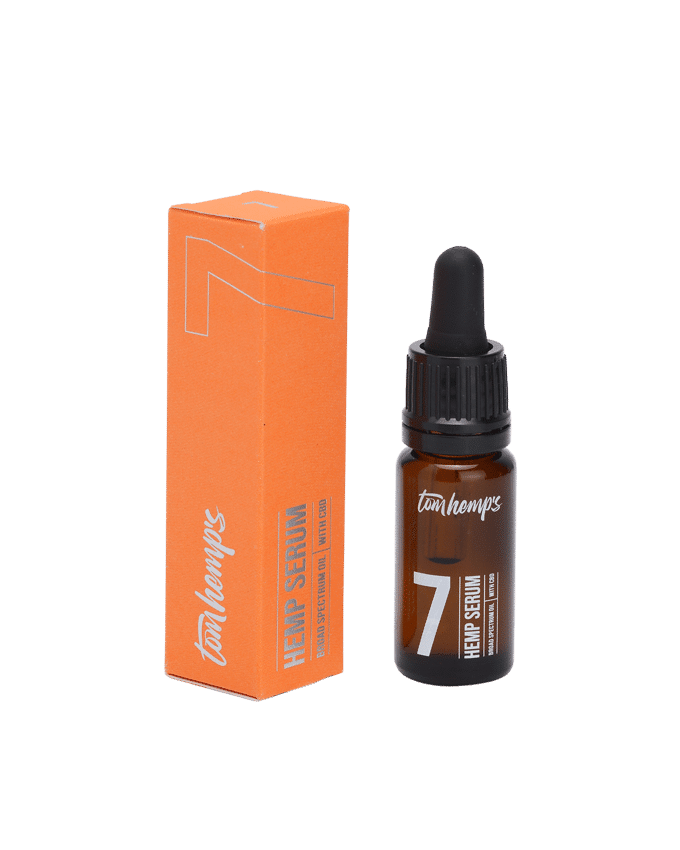 Tom Hemp's
Broad Spectrum CBD Oil 7%
From

€

33,95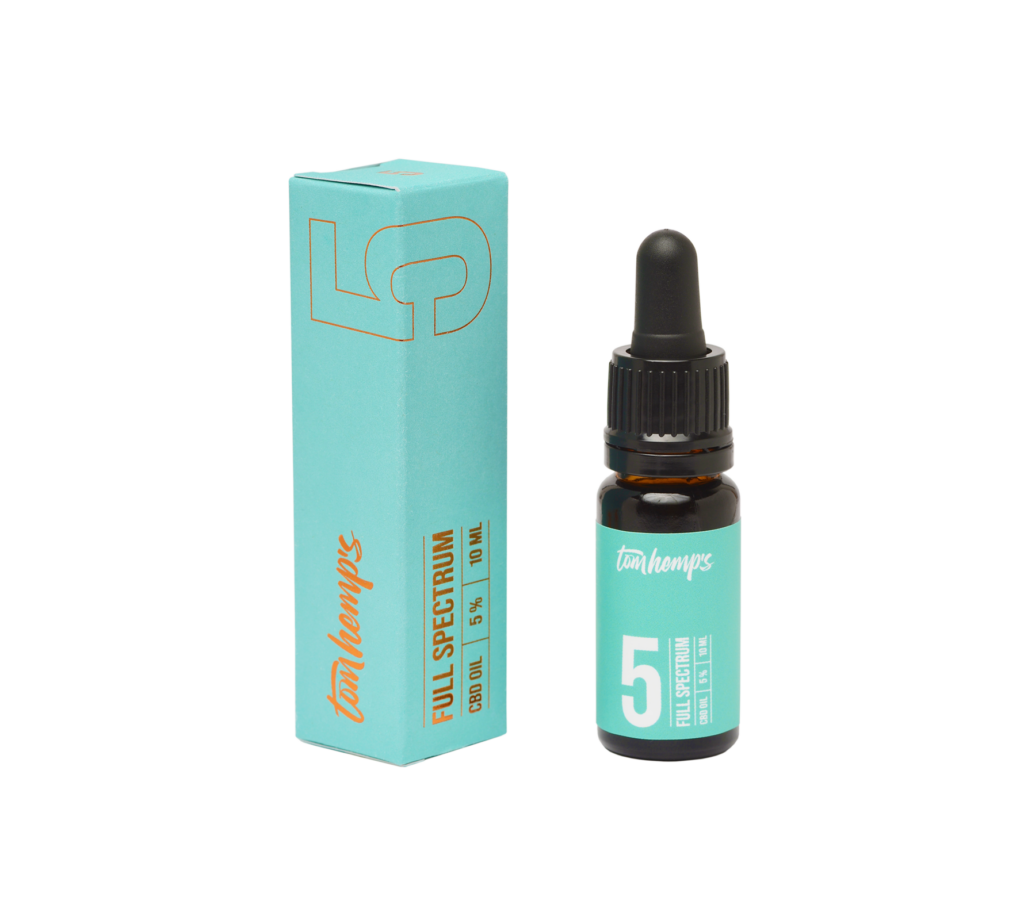 Tom Hemp's
Full Spectrum CBD Oil 5%
From

€

22,25
CBD for Covid Inflammation
In addition, a promising new study out of Canada offers data that some cannabis strains help reduce this specific type of inflammatory distress—called a "cytokine storm"—that precedes severe cases of acute respiratory distress due to Covid-19. The study found cannabis may "tame" or reduce the severity of Covid-19.
One of the studies' main researchers, University of Lethbridge's Department of Biological Sciences' Dr. Igor Kovalchuk, explains that his team has studied the anti-inflammatory potential of cannabis for years. Were they surprised by the findings? "Not at all," says Kovalchuk. "Before Covid, we have studied the anti-inflammatory effect of over 100 cultivars (preselected from nearly 800), and identified a couple dozen with strong potential, and even filed several patents on them for use with RA, MS, intestinal, and skin inflammation, and oral inflammation."
Kovalchuk, a pioneering researcher in epigenetics, had an idea of the type of cannabis cultivars that presented the most anti-inflammatory efficacy before the study began. The researchers then selected strains that would likely work best, "based on many years of research."
"As to specific chemicals, our analysis shows that CBD or THC alone do not have the same effect," says Kovalchuck. "We strongly believe in the full-spectrum, entourage-based effects. Likely, there are secondary (minor cannabinoids) and terpenes that contribute, and we write in the paper, that one of such terpenes could be caryophyllene."
The researchers conclude that these "anti-TNFα and anti-IL-6," aka anti-inflammatory, cannabis extracts can be "useful additions to the current anti-inflammatory regimens to treat COVID-19, as well as various rheumatological diseases and conditions, and 'inflammaging'—the inflammatory underpinning of aging and frailty."
Kovalchuk's research also found that cannabis can play a role in preventing individuals from getting reinfected with COVID-19. "While our most effective extracts require further large-scale validation, our study is important for future analyses of the effects of medical cannabis on COVID-19," according to Kovalchuk's research paper.
This is wonderful news as it is being confirmed from prestige institutions worldwide, in a paradigm in which we already know that confinements take their toll in both mental, emotional and physical health. And many, many, are turning to more holistic solutions, as in the case of cannabinoids such as CBD.
As more research is published, I am confident CBD will be found to both reduce the severity of COVID-19 and alleviate respiratory symptoms, therefore improving the chances for survival and quality of life of the patients.