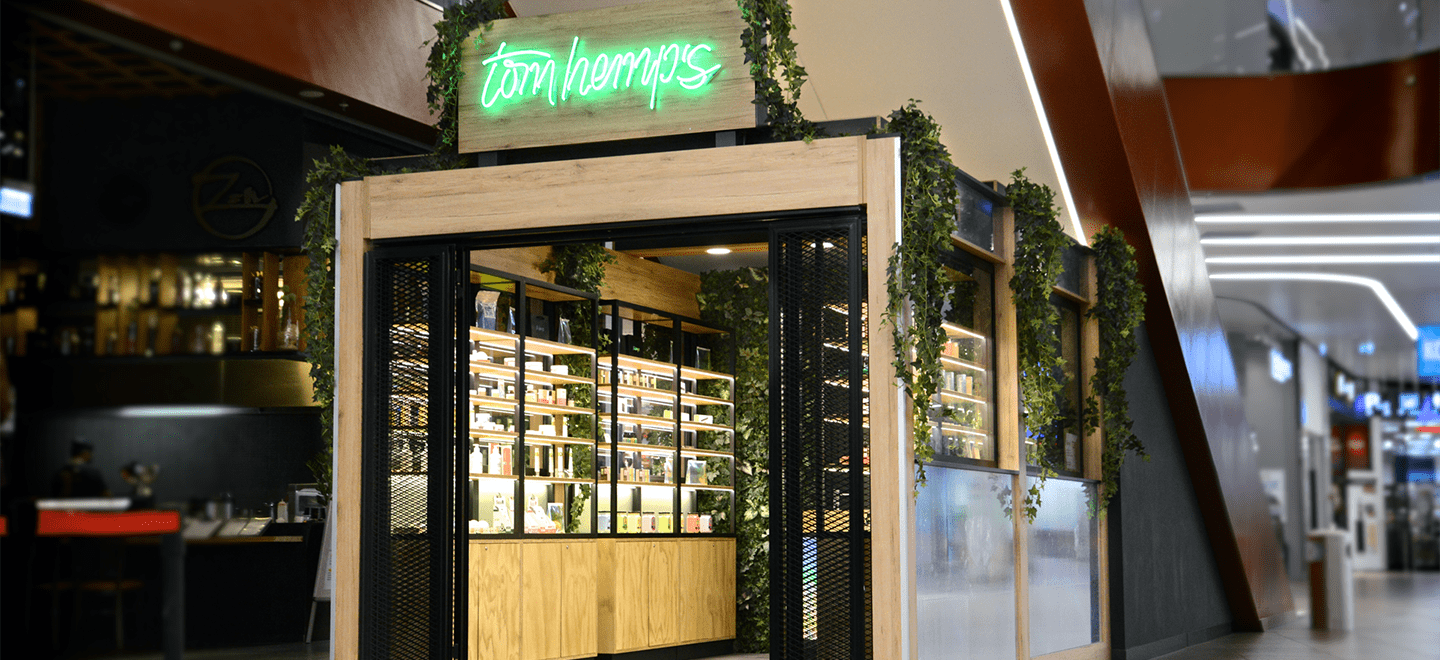 CBD Shop Berlin-Friedrichshain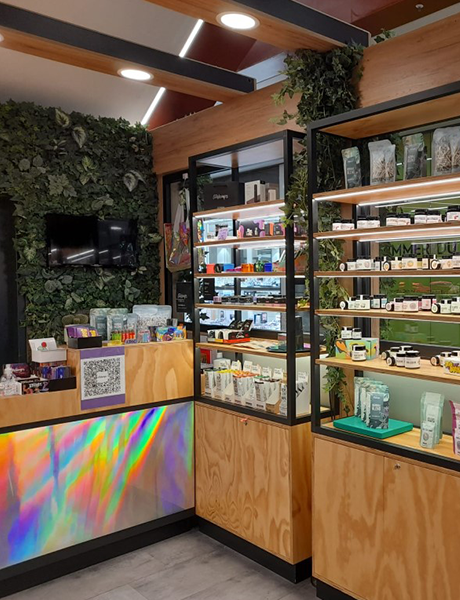 Small but powerful!
You want to get away from it all, really relax and enjoy your life to the fullest? We at Tom Hemp's understand you well and have what you need. In our Tom Hemp's CBD shop in Berlin-Friedrichshain, you will find high quality CBD products for you and your loved ones.
In the middle of the East Side Mall, our colorful CBD store provides variety and good vibes. The store was founded in 2019 and since then offers you all kinds of variety from the world of industrial hemp on 25 m².
Sure, our Tom Hemp's CBD shop in Berlin-Friedrichshain may not be the biggest. But size doesn't matter! It's the inner values that count. And our modern store at Tamara-Danz-Strasse 11 has plenty of them.
Tom Hemp's CBD Shop Berlin Friedrichshain – not a trend, but a lifestyle!
What can you expect at the Tom Hemp's CBD shop in Berlin-Friedrichshain? Our product range can be divided into several areas. Treat yourself to relaxing me-time with our CBD oils or CBD creams. Pimp your muesli or shake with an extra portion of hemp power. Or just sit back, relax and enjoy.
Our CBD products from Tom Hemp's should be one thing above all: fun! The same can be said about our little store close to train station Warschauerstraße next to the Mercedes-Benz Arena. So what else is there to wait for? Be our guest and get to know the lifestyle of Tom Hemp's first hand.
You can't miss our Tom Hemp's store in Berlin-Friedrichshain. The bright neon sign shows you the way. And the interior is also unusual. Wooden optics and plants as far as the eye can see. It's clear: Our passion is green!
Our mission: Peace, Love and CBD
CBD has become a trendy product in the cosmetics and wellness industry. For us at Tom Hemp's, however, there is much more behind it. It is a lifestyle that we live and love. That's why our goal is to give CBD the attention it deserves.
CBD is our obsession! Want it to be yours too? Visit our Tom Hemp's CBD Shop in Berlin-Friedrichshain and let us inspire and surprise you. The small store has it all!
We are looking forward to your visit!
Your Tom Hemp's Family