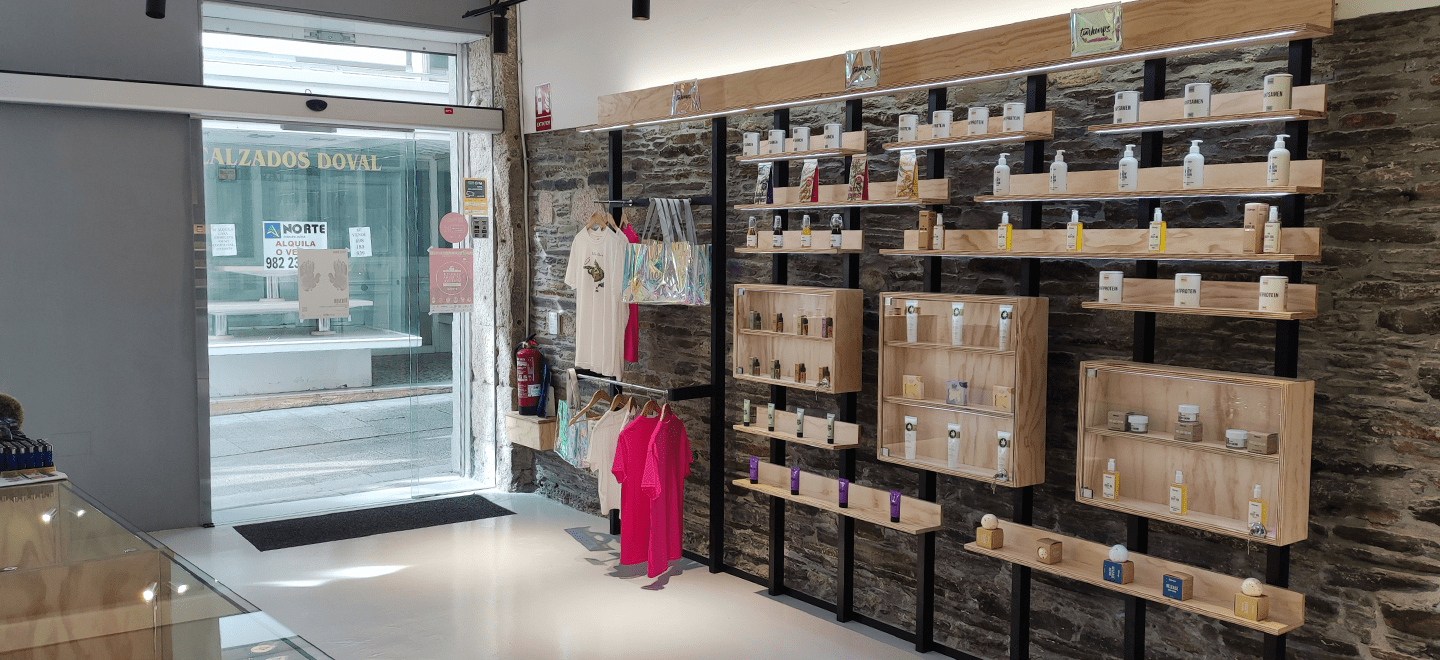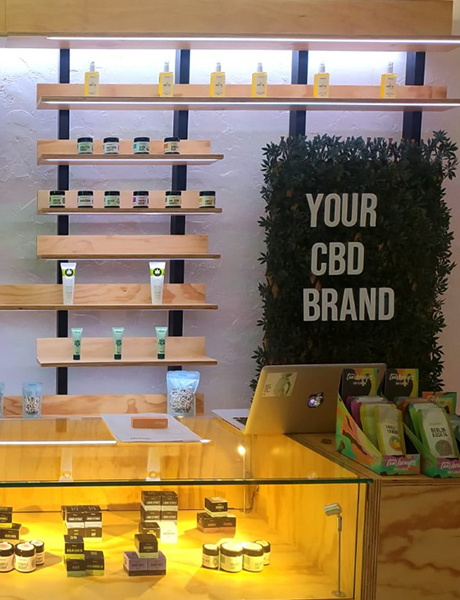 Ein Lifestyle erobert die Welt
CBD has long made a name for itself in the beauty and wellness industry. Products made from hemp are coveted and in demand worldwide. No news for us at Tom Hemp's! After all, we recognized the potential years ago and have positioned ourselves internationally accordingly. Since 2021 you can find one of our exclusive Tom Hemp's CBD shop in Lugo.
In the north of Spain, near Santiago de Compostela, we are there for you from Monday to Saturday. On a spacious 70 m² you will find everything you need to enjoy your freedom to the fullest.
Chill' yourself happy
 The world of CBD is incredibly large. At our Tom Hemp's store in Lugo, you can see it for yourself. Extensive self-care time is on the agenda? Then our nourishing CBD creams and oils are a must. Our Tom Hemp's products for maximum relaxation and serenity will give you even more well-being. Relax, baby!
Service, quality, design – an unbeatable trio in the CBD shop Lugo
Finding our Tom Hemp's store in Lugo is not difficult. The central location makes it possible. If you're in town, it's not far to Rúa Conde Pallares 2. Don't be shy, stop by!
Inside our CBD shop in Lugo, you'll find a modern wooden interior, complemented by a clear penchant for greenery. We just can't help ourselves. And our Tom Hemp's products really come into their own against the stylish stone wall and metallic counter.
Your curiosity is aroused? Of course, our employees are always available for questions and personal advice. You can believe us: CBD is our obsession, we know all about it!
What we also promise you: Quality comes first at Tom Hemp's! All our CBD products are EU-certified and made from 100% European hemp. We don't sell anything else – not even in our Tom Hemp's CBD shop in Lugo.
We are looking forward to your visit!
Your Tom Hemp's Family
Address
Rúa Conde Pallares, 2,
27001 Lugo
Spain
Contacts
Phone: +34 982 103 322
Open Hours
Monday to Saturday
10h30 - 14h00
16h30 - 21h00