It can't be long before cannabis lovers in Luxembourg officially have reason to celebrate. Because the Luxembourg government is finally bringing cannabis legalisation to the home stretch.
As early as 2018, the members of the government of the Democratic Party, the Socialist Workers' Party of Luxembourg and the Greens held out the prospect of legalising cannabis in their country. This should finally be achieved by 2023 at the latest. The draft law is ready. Signed off by Justice Minister Sam Tanson herself.
With the submission of the draft law on 13 July 2022, Luxembourg has taken an enormous leap. There is not much more to come before Luxembourg actually becomes the first country in the EU where home growing is officially permitted.
Home Growing: Where to put the cannabis plant?
After the use of medical cannabis has been legal in Luxembourg since 2017, the go-ahead for recreational use is now to follow. For this purpose, not only the legal commercial distribution through official sales outlets is being screwed. The topic of home growing is also being tackled.
The cultivation of cannabis will no longer be punishable under the new law. Home growing will then be legal in small quantities and for private enjoyment. However, private cannabis cultivation in Luxembourg is subject to several conditions.
Firstly, home growing is only allowed for persons who can prove that they are of legal age. Secondly, the number of cannabis plants per grower is limited to four.
The consumption of cannabis in public spaces remains prohibited and punishable. Therefore, thirdly, those who wish to grow and consume cannabis recreationally must do so in private. The plants must be kept out of the public space. In other words, they must not be visible to outsiders in one's own home.
Fines remain, but decrease
Like every other EU country, Luxembourg does not simply look the other way when it comes to violations of the current cannabis prohibition. Those caught using cannabis in public places have to expect fines of between 251 and 2500 euros.
The crackdown will probably not change after the law is passed. However, Luxembourg is showing itself to be lenient. The fine is to remain, but at a much lower level.
For a misdemeanour, i.e. consuming cannabis in public, the submitted draft law only provides for fines between 25 and 500 euros.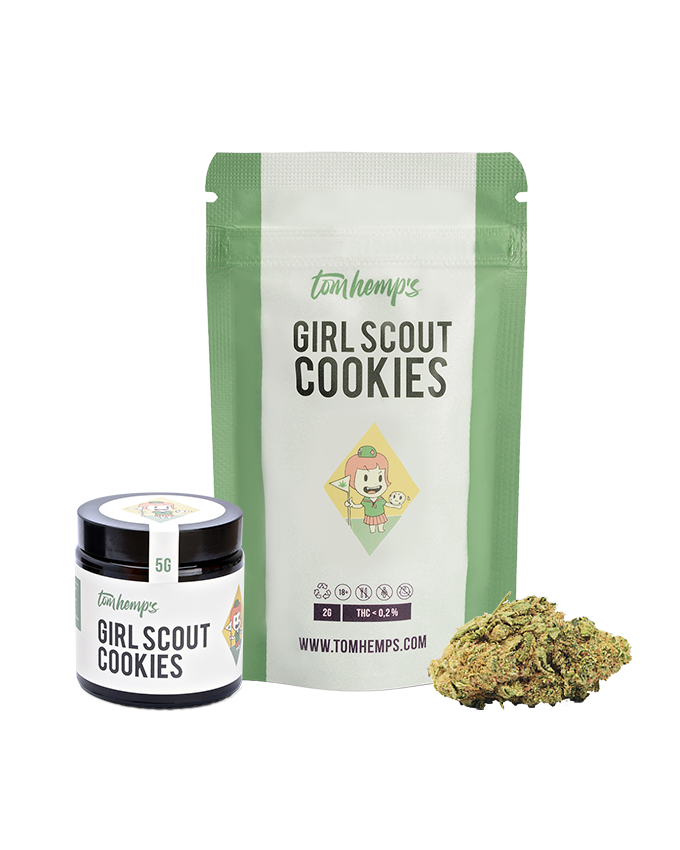 Tom Hemp's
CBD Flowers Girl Scout Cookies
From

€

9,50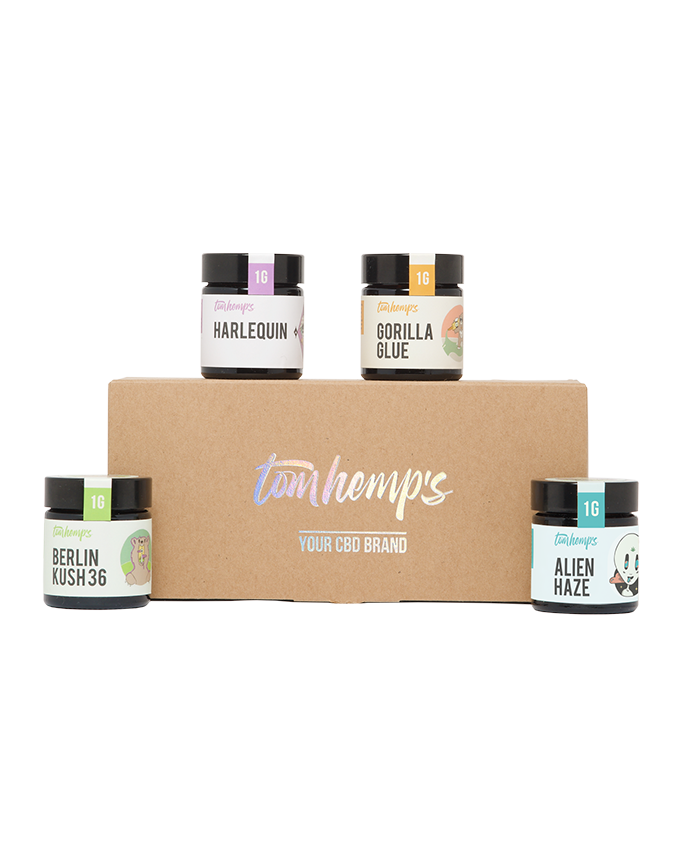 Tom Hemp's
Flower Discovery Set 1
€

29,90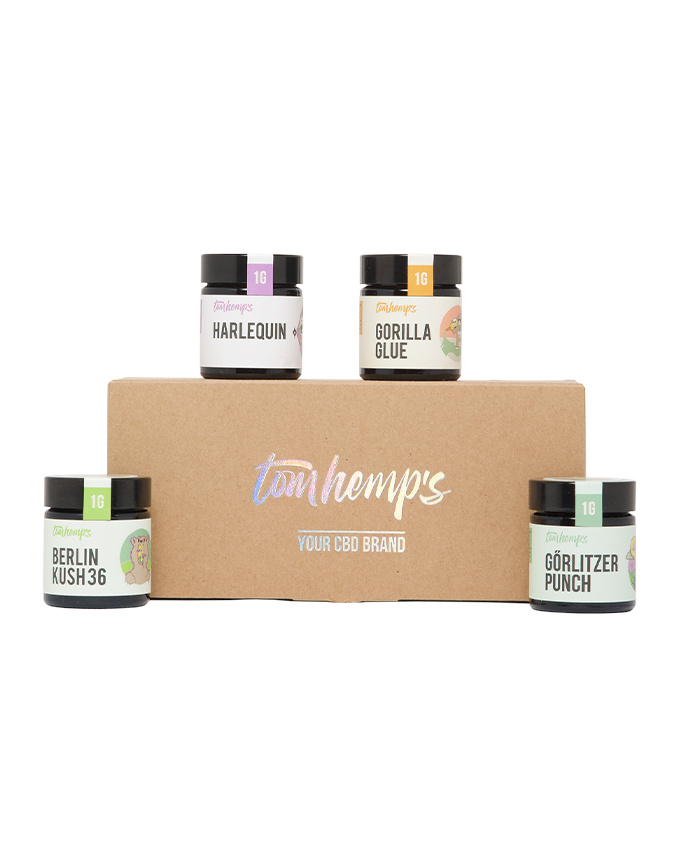 Tom Hemp's
Flower discovery set 2
€

29,90
The intentions of the Luxembourg government are clear
You wonder why Luxembourg is suddenly showing so much initiative and is the first EU country to push ahead with cannabis legalisation? For one thing, legalisation is supposed to help fight the illegal trade in cannabis. In the hope that drug-related crime will decrease as a result.
On the other hand, Justice Minister Tanson argues that state control of the market is a certain guarantee of quality. After all, the origin of the cannabis can be traced at any time. In the long run, imports from abroad should be stopped completely.
The goal is to establish a domestic production and trade chain that will give the national cannabis industry a proper boost.
In any case, we at Tom Hemp's welcome Luxembourg's cannabis offensive. Do you also want to dive into the green hemp cosmos? Then visit our new capital city store on 9 Rue Louvigny in Luxembourg. We look forward to seeing you!
FAQ
When will the possession of cannabis be allowed in Luxembourg?
The legalisation of cannabis in Luxembourg is scheduled for 2023 at the latest. The draft law was presented in July 2022 and has been waiting to be passed since then.
How and where can I consume cannabis in Luxembourg?
Once the law is passed, the cultivation and consumption of cannabis will be allowed in a private setting. However, it may only be small quantities for private consumption.
How many grams of cannabis may I carry in Luxembourg?
Possession and consumption of cannabis are prohibited in public places. Currently, fines of between 251 and 2500 euros are imposed. After planned changes to the law, the fines will be reduced to between 25 and 500 euros.
Photo: Alexander Grey / Unsplash