From July 15 to 17, the capital's heart beats green. Germany's largest hemp fair Mary Jane opens its doors in Berlin. And of course Tom Hemp's will be there again. For the third time in a row as the main sponsor of the Mary Jane Fair in Berlin, we definitely won't miss out on the fun.
The international trade and public fair takes place in the middle of Berlin, in the Arena Berlin. What can you expect on site? A colorful program of culture, entertainment, networking and education. Sounds fantastic – and it is!
Europe's fastest growing hemp fair
How perfectly Mary Jane and Tom Hemp's complement each other, we want to show you briefly at the beginning. The first parallel: Tom Hemp's was founded in Berlin in 2016. In the same year, the Mary Jane Hemp Fair also celebrated its premiere in the capital.
As a Berlin brand and the first CBD brand in Germany, Tom Hemp's should not be missing at the fair. In 2017 and 2018 we were there as a food truck stand, in 2022 we invite once again as the main sponsor to the spectacle.
But it's not just our history that's racing. The trade show itself is also outgrowing itself. While in 2016 there were still a manageable 10,000 visitors, in 2022 around 30,000 are expected. With this development, Mary Jane Berlin has earned the title of Europe's fastest growing hemp fair.
A look at the participating exhibitors further underpins their standing. From an initial 120 national and international exhibitors, the number has risen to an incredible 300. So we probably don't need to tell you any more at this point how much variety you will be offered on site.
Discover 35,000 exciting hemp products
Mary Jane Berlin is hard to beat when it comes to the diversity of dealers and industries. Here, at the latest, you will learn how varied and diverse commercial hemp can be. Interested in facts and figures? Hold on tight: Around 35,000 products are presented and offered in the exhibition hall.
Of course, we from Tom Hemp's will also be there with our popular CBD products. Visit us at our booth. CBD products from the areas of Well-Being, Beauty, Food and Lifestyle are just waiting to be discovered by you.
Indulge in facts: Experts and patients talk
What we like so much about the annual Mary Jane Berlin? The hemp fair is not about seeing and being seen. Here, the focus is on the experience. Everything revolves around the green power plant and the question of how it can also enrich your life.
We take the answer to this question extremely seriously. Accordingly, the hemp fair offers you not only strolling pleasure through the exhibition hall. Several national and international hemp experts also invite you to interesting lectures and discussions.
What is the status of political cannabis legalization? What progress can be reported from the medical sector? And what therapy experiences can cannabis patients report? Both newcomers to the cannabis cosmos and old hands will certainly get their money's worth at the conferences.
Festival atmosphere on the banks of the Spree
Summer in Berlin. Of course, the Mary Jane Hemp Fair excites with all kinds of spectacles. But let's face it. Three days in the exhibition hall can be pretty exhausting. So it's a good thing there's a place to cool off – right outside the door.
In the outdoor area on the banks of the Spree River, the Mary Jane Berlin Festival will take place on all three days of the fair. With live acts, DJs and food stands. And best of all, a bathing ship with beach and pool will also be docking.
Hemp fair is a matter of the heart for Tom Hemp's
For six years now, we at Tom Hemp's have loved and lived the so diverse ingredient of the hemp plant. With pride we can say: CBD is our mission. Accordingly, we are happy to offer the international hemp industry such a grandiose venue with the Mary Jane Berlin.
This is where high-quality contacts can be made and cultivated. After all, dealers, investors, media and trade fair visitors from all over the world are present. Exhibitors and visitors can come into direct contact and experience all new market launches up close.
This is exactly what we want Tom Hemp's to do. Hemp products and CBD should get the attention they deserve. Our goal: to make CBD accessible to an even wider audience. And where better to follow this mission than at Germany's largest hemp fair?!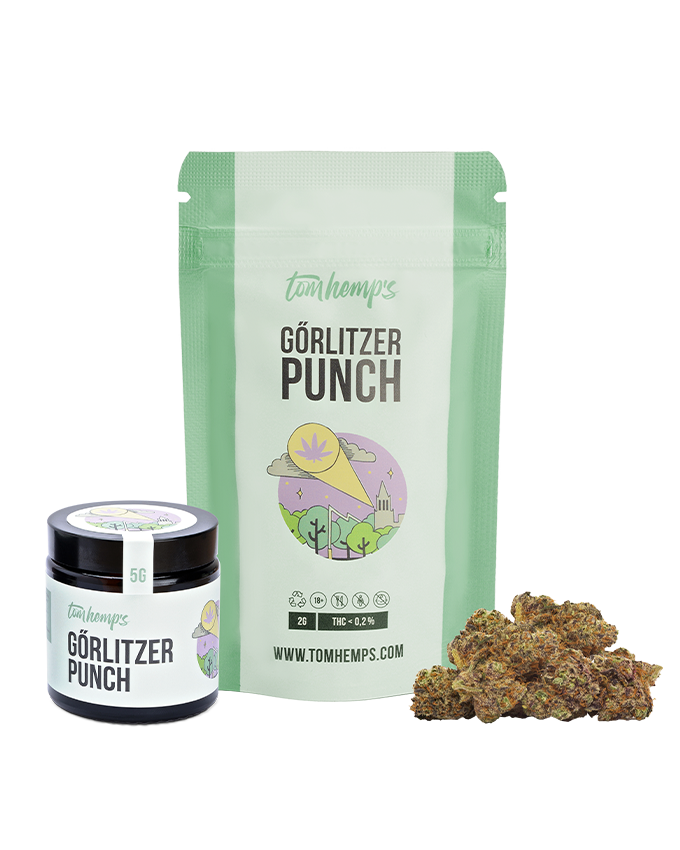 Tom Hemp's
CBD Flowers Görlitzer Punch
From

€

8,00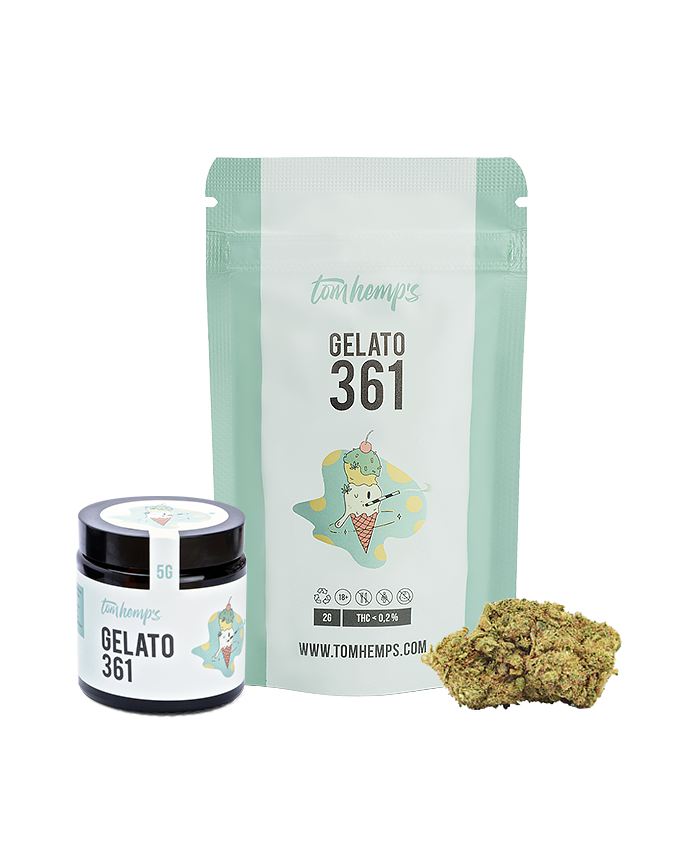 Tom Hemp's
CBD Flowers Gelato 361
From

€

8,00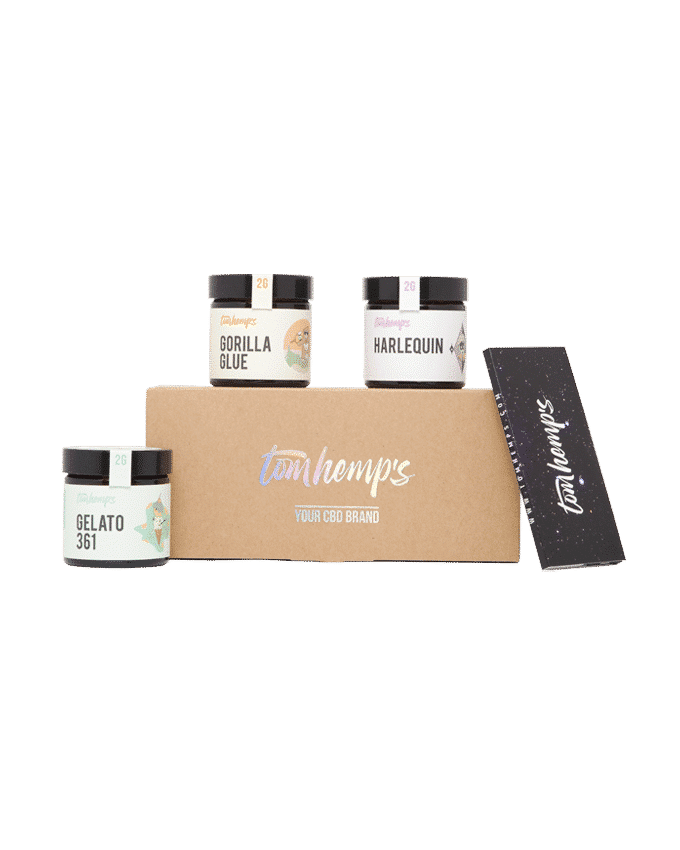 Tom Hemp's
CBD Flower Gift Set 1
€

48,90